BRANGELINA! WHHHYYYYY!?
I know I'm a week late, but our favorite Hollywood couple is splitting up and not gonna lie, I'm heartbroken!! Probably more than Angelina is. I mean, SHE IS the one who drew up the divorce papers for irreconcilable differences! And who can blame her? If any of the "REASONS" we've heard across the internet in the past few days are true, I would do the same thing.
Whether Braddy-poo cheated, has anger problems, alcohol abuse issues or the two of them don't see eye to eye on the way the children should be raised, these all seem like decent reasons to file those papers.
It's a sad day as many of us adore the couple and their 6 children - Maddox, Pax, Zahara, Shiloh, Vivienne and Knox. But the time has come where the kid's are more important than the couple. The health of the family and the upbringing of the children. Apparently, mommy and daddy have bumped heads over and over on raising their children and Angie no longer wants her children to witness the couple in Mr. and Mrs. Smith form. Angie's parenting ways reportedly are more laid back, while Brad is a bit more stern and disciplining.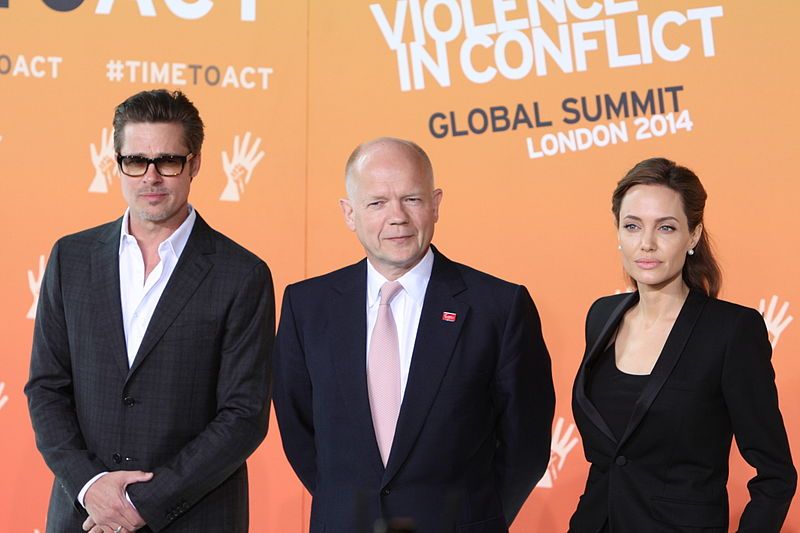 Wikimedia Commons
Angie's decision was made for the health of the family. Apparently too many situations have been negatively affecting the family or kids, and that's just not the way she wants to raise 6 kids. Kudos to her; that's a really hard situation to be in. Especially when you are two of Hollywood's biggest stars and you have the entire world watching your life. Wish them all the best!