I'm sitting here, holding a lovely manila envelope in one hand, and a bill in the other thinking, "Are you fu*king kidding me?" Excuse my french, but I dipped into my savings AND made sacrifices just to be able to support the bride and groom on their wedding day, and I am disgusted and offended that I received a bill in the mail for our dinner plates. Is this not the tackiest thing ever?
Not only did my husband and I arrange for my mother to watch our children for the weekend - my mother who is 67 years old and needs handle bars just to pop a squat- but purchased a nominal gift for the newlyweds AND we had to pay for a flight and a hotel just to attend their wedding; they really think it is polite- echem...acceptable in anyway- to bill us for supporting their big day? Sweetie, bring me a glass of wine!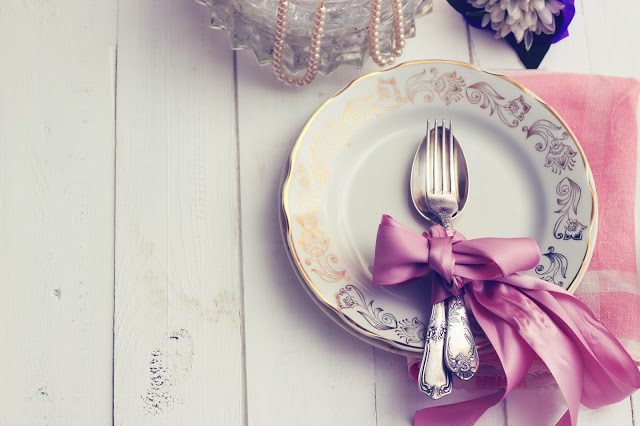 Let me state what is wrong with this: #1- Never did they express to us that we would be paying for our own meal; they just dropped the bomb on us AFTER they fled the country for their honeymoon (perfect timing?) and #2 It's tacky! When did wedding etiquette take a turn for classless?

If you couldn't afford the lavish three course dinner, you should have opted for a different reception concept - hello buffet! You could even, I don't know...eliminate other things that are costly but completely unnecessary - yeah, I'm talking to you decadent chocolate fountain.
Now, I'm not saying that every wedding must have a paid for three course dinner with wild salmon and filet mignon (#yum), we're just saying that if you are going to charge your guests to eat, let them know before they do the deed! Alternative options to a sit-down dinner could be…


A reception complete with Hors D'oeuvres and beverages, rather than a full dinner

Get food trucks- people will probably expect to have to pay at a food truck

In some creative way invite your guests to bring cash for dinner instead of a wedding gift (though most people bring money- which you can then use to pay for food)
The point is, your guests are here to celebrate YOU. Don't expect your friends and family to purchase a gift (that most likely covers the price of their dinner) AND pay for their own meal on top of whatever travel costs, babysitters, and other expenses they used to make your day special.
When it comes down to it, wedding etiquette can get a bit tricky - but when you can't decide on the right thing to do, remember that these are your loved one's we are dealing with.