Today's 5 Favorite Celeb looks go to the beautiful Paula Patton, Charlize Theron, JLo, JLaw, and Viola Davis.
These ladies DEFINITELY know how to stand out using some of the most naturally glammed up looks!
From their hair to their makeup, to their accessories, you go girls!
Paula Patton
Ladies, repeat after us - GLOWING! Paula ALWAYS seems to be glowing..With her long lashes, and blush lips she's flawless. Usually flaunting a simple hair-do like down and wavy or pulled back, she might add a brooch to give her a touch of glam. Nevertheless, Paula always seems to look classy and elegant. Any one of her looks can make for a good wedding look.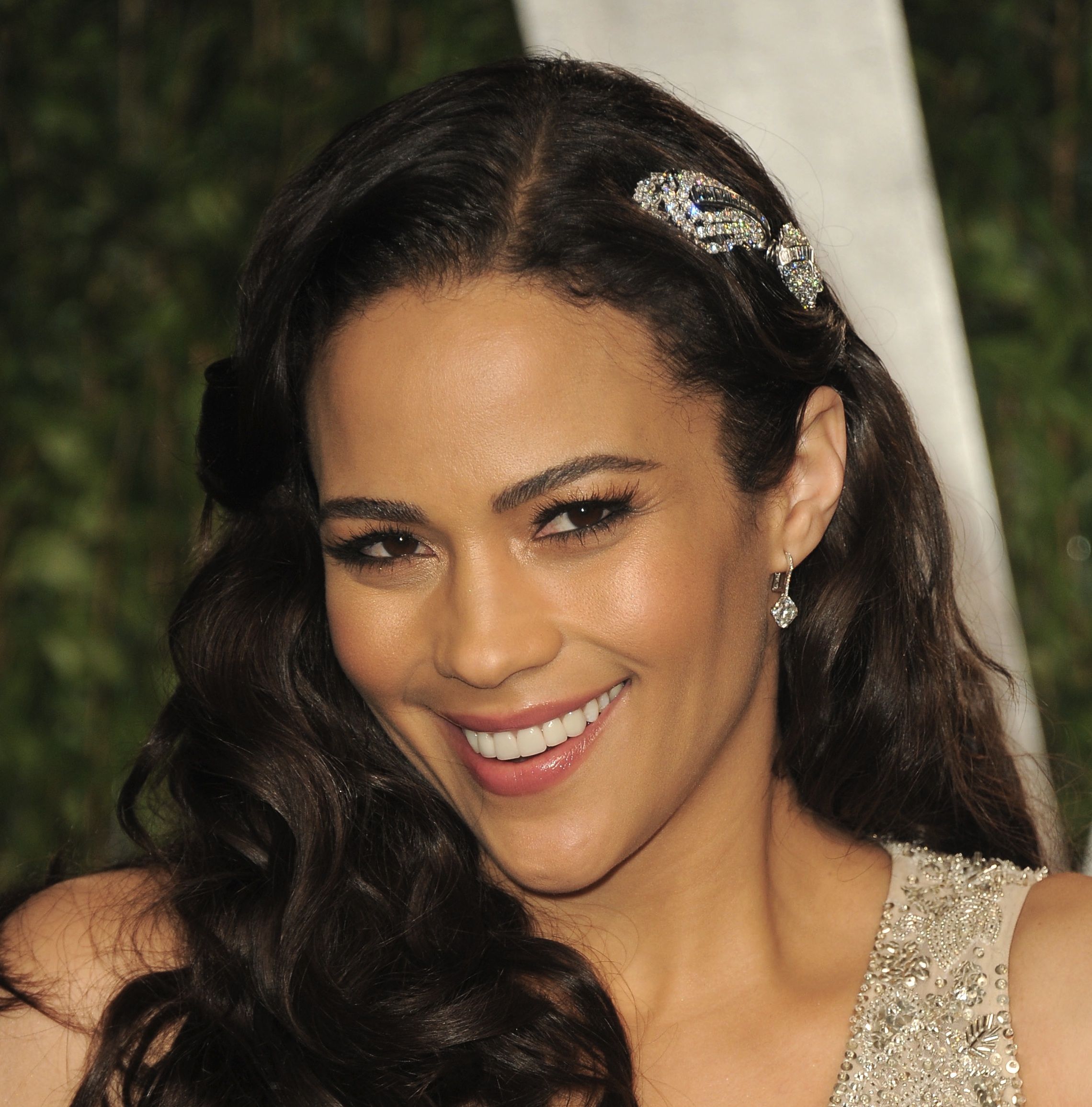 Image Source: Getty
Charlize Theron
Three words: Golden Globes 2012. Two words: Sparkly headband. Enough said? Give yourself a bit of a glisten as you float down the aisle by loosely gathering your hair to a low side bun, making sure to incorporate a deep side part for a little extra spunk and top it off with a beautiful headband just behind your hairline. With a nude lip, and dark lashes you've got a perfectly classic look with a spritz of sparkle.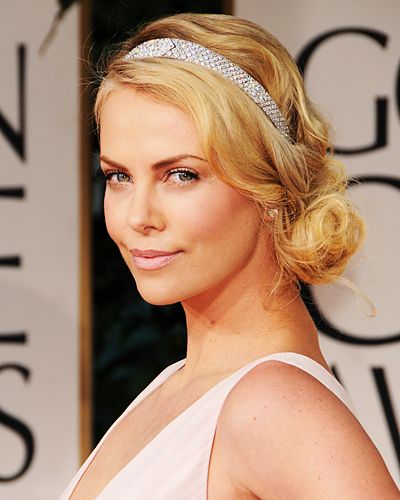 Image Source: MakeupTalk
Jennifer Lopez
Because who DOESN'T love a high bun! It's so chic, out of the way and leaves your options open for whatever kind of makeup you want. JLo slays this look all the time - who are we kidding, JLo slays EVERY look all the time - One image that comes to mind is her glamorous updo at the 2012 Academy Awards. Ugh!! YES Jlo, Yes!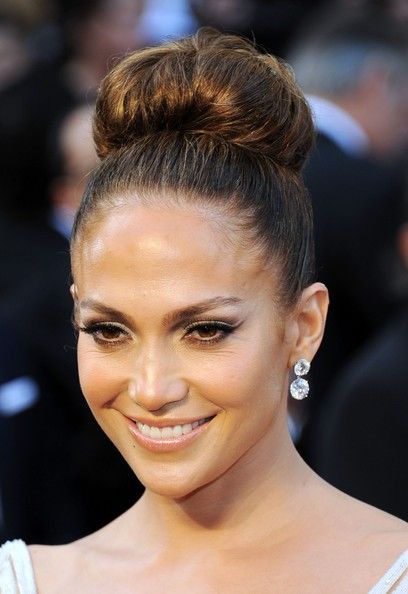 Image Source: Getty
Jennifer Lawrence
Jennifer Lawrence's face and unique hairstyle in this photo are to DIE for!! She rocked this low bedazzled bun at The Hunger Games premiere. You can acheive this look by putting your hair in a ponytail and braiding two lovely headbands into it; then finish it by pinning your ponytail into a bun. Let's not forget to mention her gorgeous smokey eye!! Brides who want to take your look to the next level, this one is ALL yours!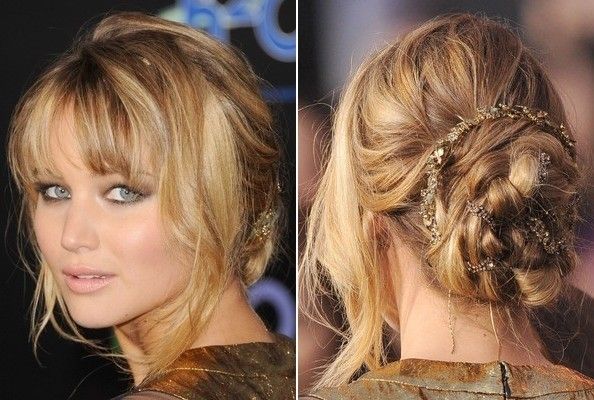 Image Source: Getty
Viola Davis
They eyes! Yes, girl!! We love the golden eyes with the strong black liner! Would be so fun for a Gatsby style wedding! Viola killed this look at the 2012 SAG Awards by balancing it out with a subtle peach lip gloss and faint pink blush. Her hair is in a gorgeous curl, and her drop earrings really draw us into her eyes with this one!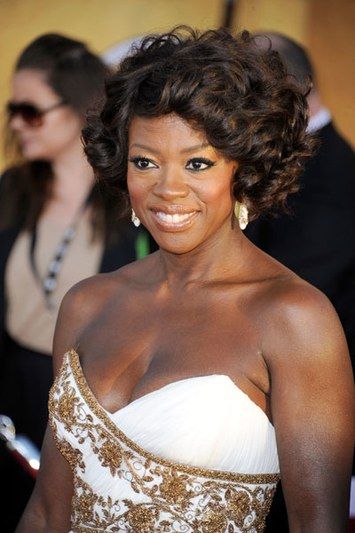 Image Source: Getty
So you can see, these beautiful women pretty much SLAYED every one of these looks, and all we can do is our best to try and copy them! :-D I know I'm going to!!