Just for fun, we asked some friends to contribute their short "Horror Wedding" stories - We wanted to hear all about the last minute stains and the forgotten wedding rings so we reached out to social media to gain a little feedback!
Here are today's picks: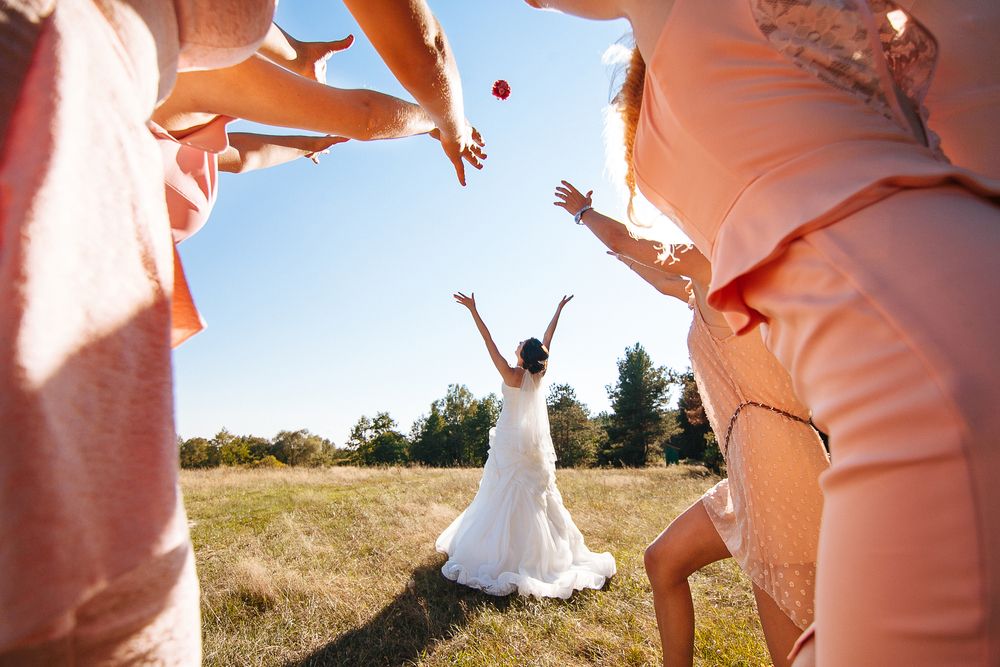 1. A Whole New Meaning to the Phrase "Flower Toss" - Michelle R.
"After attending a friends wedding, I will take note for my OWN wedding to have some announcement before the flower toss stating "Any women not wearing undergarments, please do not participate in the toss"...A lot more flowers flying around than just the bouquet - we almost lost our men in there!"
2. Bye-Bye Brady - Brady L.
"The wedding was gorgeous.. But when it came time for the speeches, my jaw nearly hit the floor. The groom stood up, said "I'd like to thank my stunning wife and loyal best man, as they've been fucking each other for the past year, salute!" Then he threw his drink back and left the building.. Like a boss. I still don't know why he got married if he was planning on doing that, now he has to go through all the paperwork to get a divorce?"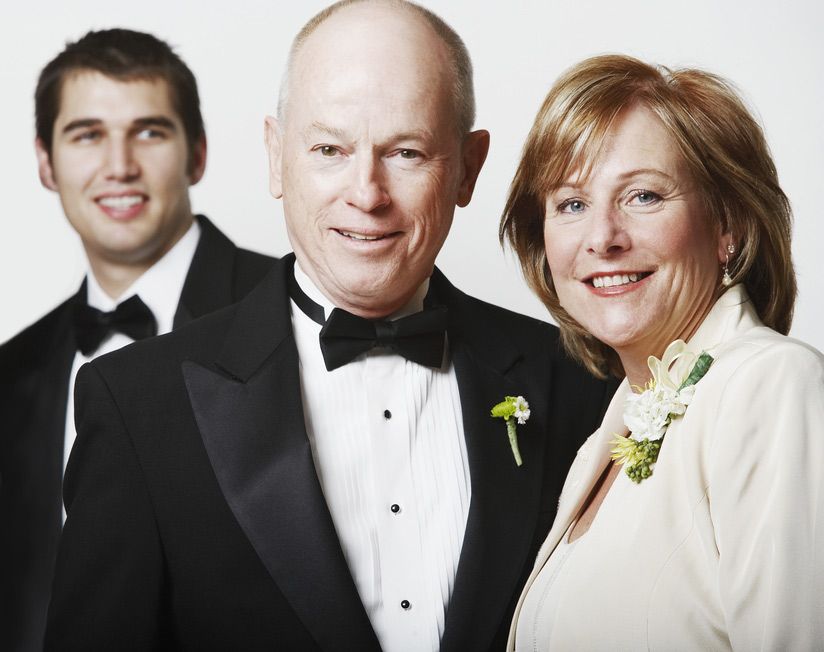 3. Every Man's Fairytale? - Trevor G.
"So I went to a wedding with my friend because she doesn't have a boyfriend and, well, couldn't get a date. Her best friend was getting married to the man of her dreams - because, fairytales DO come true. I didn't want to go, AT ALL, I am NOT that male friend who "fills in". So you can probably guess what I did...I drank… Free booze, at a wedding I don't want to be at? You bet your ass I drank! I drank myself sloppy, ended up dancing to horrible music on a lit up dance floor with the groom's mom all night - and she LOVED it. Apparently so much that my friend and I got a knock on our hotel door after the reception… guess who it was?...Yep, and now Ms. P and I are happily and frequently seeing one another other. I told you Fairytales do come true!"
4. Poot Booty Judy - Judy H.
"Poot Booty Judy - that's the nickname I acquired after letting one slide out during the ceremony. As a maid of honor, you're expected to have both your shit together AND the brides shit together, so you can imagine how extremely embarrassing and unforgettable this experience was when I THOUGHT I would get away with what I felt would be a silent fart - but consequently was not. Once the microphone caught it, so did everyone else in the entire church. I'll NEVER live that day down."
5. MOH - "Made of Ho" - Melissa J.
"It was the most awkward conversation I've ever had on the phone with a bride. I photographed her wedding, and I kid you not, not even a week later she called me to ask if I can photoshop her maid of honor out of ALL the photos... I told her it would be an additional fee. Then she told me she caught her MOH and new hubby having sex the night before they left for their honeymoon. I told her, "this one's on me - do you want me to remove hubby also?"..Shit, poor thing"
6. When you need a Wedding, I mean Workout, Plan - Jamie L.
"With all the stress of planning my own wedding, with little to NO HELP from my groom, naturally I put on a few pounds before the wedding. Sad to say, my gown had to be altered and on my actual wedding day several guests came up to me asking if we were pregnant..should have went along with it."
"An 8 hour wedding day, countless memories and special moments that my husband and I could not wait to see in what we expected to be AMAZING photos of our big day. I don't even know how this happens when you're an "experienced professional" but the day after the wedding, we get a call from our photographer telling us he had NOTHING! He forgot to check that he had a memory card in his camera, and NOTHING got saved! Worst nightmare of my life. We can't relive those moments, or remake them, so it sucks really bad."



There you have it - What a nightmare.