Brides - are you shopping on a budget, but don't want to look like you bought your wedding gown from the garment district?


(P.S. I actually LOVE the garment district and got my prom dress down there for like $80 -
- Looked just like Kate Hudson in 'How to Lose a Guy in 10 Days' - a flawless canary diamond.)


Nevertheless, not really a place we would recommend buying your (one and hopefully ONLY) wedding gown. Your wedding dress is probably the most extravagant item of clothing you will ever buy, not to mention the most expensive, so it should look like it.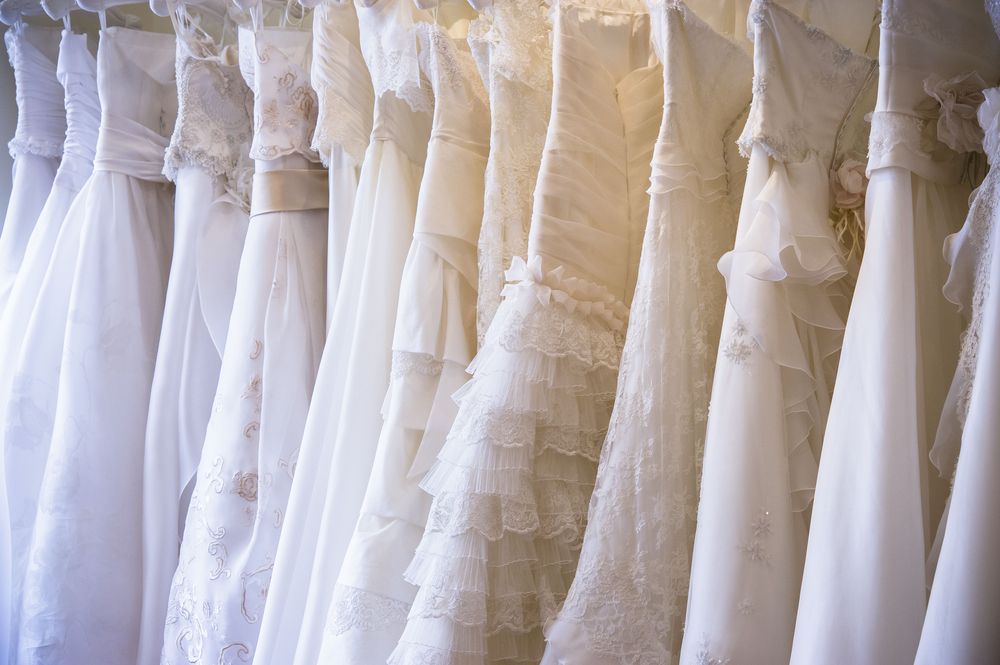 We're going to distinguish between the "Do's and Don'ts" when shopping with your mind on your money. Before we do that, let's make one thing clear, you CAN shop the low budget bangers with expensive taste and get away with it. We're going to tell you how you can LOOK expensive without having to burn a hole in your pocket.
_________________________________________________

1.
Avoid a "CREST-WHITE" dress. Rather than achieving that soft glow, a dress that is TOO optic white can project a harsh and less romantic feel; a little hard on the eyes. Try a cream, ivory or soft white and don't be scared to splash a little color in there if you want.

2.
Matte or die! I cannot stress how important a matte gown is. Nobody wants to be blinded by a gleaming bride shining - LITERALLY - down the aisle. Lookin' like a damn sateen bedsheet burrito.

3.
Quality over Quantity - BETTER material, LESS embellishment. Rather than spending your budget on the gown made of polyester that's been vomited on by a bunch of lavish beading and lace, tone it down and go unadorned. Focus your funds on a higher quality material with just a dash of handmade lace. Not only will you display more class and elegance, but your wedding photos will thank you.

4.
You want it all and you want to look sexy doing it? Well, extreme cleavage paired with a plunging neckline, lace corsetry and a high-slit will do that for you if you want to look like a cheap, tacky (for lack of a better word) whore. Please advise, unless you have the extra money for high quality fabrics and adornments to be expertly tailored to your body, it's a fat chance for sophistication. Choose one or two of these things, a but not all of them. Simple is better anyways.


5.
The difference between Royalty and Disney Princess; the puff. Hello Kate, Goodbye...Cindy-Rella. If you really want the big princess ball gown, strive for the A-Line that flows from your waist, not the one that puffs OFF of it. You don't want to look like a cake topper.

6.
Lastly, keep the accessories to a minimum. SAVE YOUR MONEY - you don't need to spend on this! A wedding look is almost always complete without the "extra extra". If your dress is already embellished, nothing can cheapen your wedding look more than a heavy accessory hand. If you must, choose one statement piece only; it's either the large dangly earrings OR the dramatic diamond necklace, but you can't do both!
_________________________________________________



The most important thing to remember when you're "briding on a budget", RELAX. You CAN get the look you want as long as you dial it back, and prioritize your elements. When you are considering your elements, keep in mind you don't want to look cheap, and then cross reference this with the costs of your most important pieces. Guarantee you will achieve the look you want, and probably with money to spare!