When you think of hot married couples, excuse me - hot married CELEBRITY couples, who comes to mind? Brangelina? Kimye? Jayonce? Me too...and yes, I did use those cheeky couple nicknames - don't judge me. These celebrities have the ability to create the wedding of their dreams and they definitely are not skimming in the creativity department. Here are a couple of our favorite famous duos and their one-of-a-kind weddings.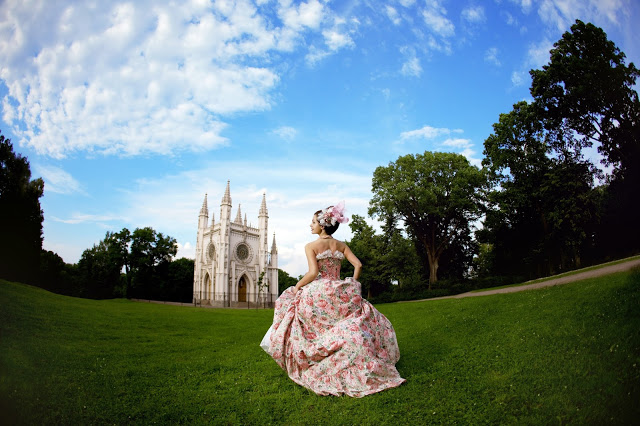 Brangelina's Casual Chateau Wedding

Brad Pitt and Angelina Jolie are #CoupleGoals for sure! Get this - before their official wedding at their french chateau, the couple decided to marry in a private courthouse ceremony. The famous duo decided to have a small ceremony of about 20 people and heavily include their six children in the festivities. Each child was assigned a different role - Maddox (13) and Pax (10) walked their mother down the aisle, Shiloh (8) and Knox (6) were the adorable little ring bearers, and Zahara (9) and Vivienne (6) were beautiful flower girls. Pax even tried his hand at baking and made the wedding cake! But possibly the most special and creative part Angelina's one-of-a-kind veil. Her graceful yet dramatic veil was made up of colorful drawings created by her very own children - resulting in show stopping, very Angelina-esque bridal wear.



Kimye's Extravagant European Wedding

What's more romantic than a wedding in Italy, accompanied by a carriage ride at Versailles? In a Givenchy haute couture gown, Kim Kardashian walked down the aisle to exchange her vows with a sea of flowers floating above her stunning venue. Of course, the oldest Kardashian sister and Kanye West made sure to host a lavish pre-wedding dinner filled with many of their celebrity friends including Alexander Wang, Steve McQueen, and Serena Williams. Oh yea, and Lana Del Rey casually performed at their party the night before their wedding- because a private concert really is the best kind of dessert.



Jayonce's Intimate Penthouse Wedding

A dapper black tux, a stunning white gown, a beautiful wedding ring, and an intimate NYC Penthouse; this is all that was needed for the power couple's private wedding. By only a minor glance of Jay Z and Beyonce's nuptials, we are able to see that their wedding looked a lot like a winter wonderland with icicle-like decor, petite lights scattered around, and all of the women guests dressed in white. No need for extravagance; just simply beautiful and to the point. They have chosen to keep their wedding day a very personal affair, seeing as it's like chewing rocks to find images or videos on the event- but hey, Queen B can do what she wants.
Well, now that you feel like your wedding is a mere peasant get-together in comparison, I'll let you get back to planning!