In 2016, we have noticed a few wedding themes that have managed to stick out more than the rest. There are endless amounts of themes to choose from of course, but we wanted to present to you the top 5, in our book:

Vintage Nautical
For couples who enjoy sailing, collecting shells or all things vintage, incorporating old treasures they've collected over the span of their time together has come to be quite the solution to both choosing a wedding theme and creating table decor. From Navy suits and pink dress socks, and tulle details of the wedding gown and bridesmaids dresses to planning an entire wedding based upon a particular movie, like 'The Notebook' or 'Titanic', we've started to have a little more fun playing with the navy's, pinks, laces, pearls and shells when it comes to designing your vintage nautical wedding day affairs. Whether you opt for an indoor or outdoor ceremony, the Vintage Nautical theme has become highly favored for any wedding.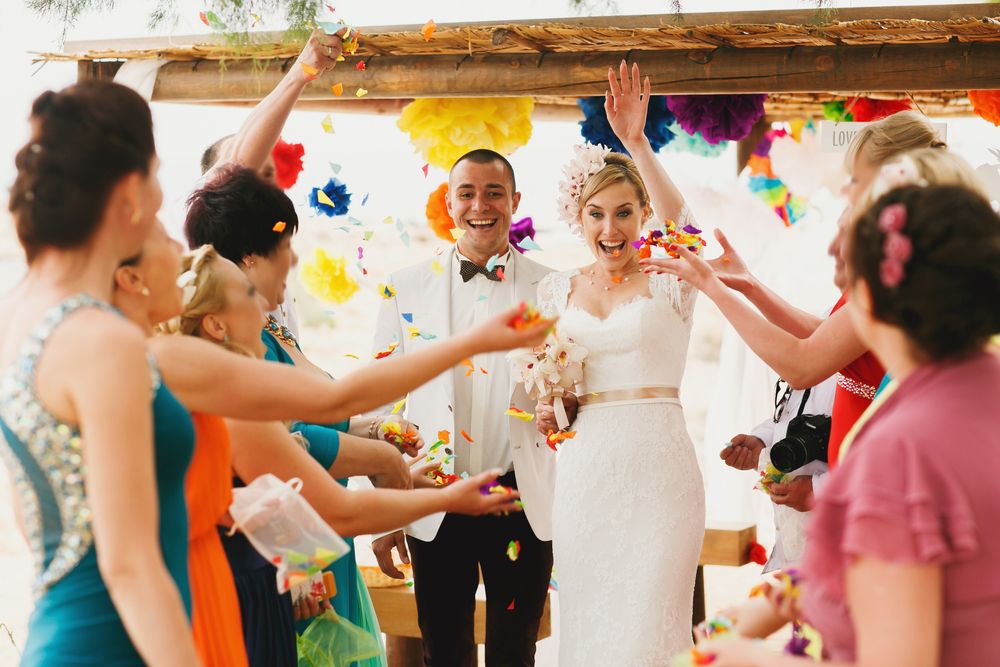 Colorblocking
Time to lose the pastels. It is obvious that BOLD colors have been growingly popular in the fashion industry more recently and this has opened up a whole other dimension for weddings. Imagine all the bright colored flowers and decor. If approached the wrong way, it can be a complete disaster and end up looking like a friggin' pinata exploded all over your wedding; we'd rather save that for the birthday parties. Unless you are having a Mexican themed wedding, than it that case break out the jars of colorful punch and hairpiece flower wreaths. But depending on how you choose to execute it, it can also turn out to be very sophisticated, fun and classic. For example, using white as your base color is a good idea so that your main colors are not competing with one another, causing havoc.
Fairytale

Prince Charming and a Cinderella Carriage, sounds about right to me! Who doesn't want to feel like a princess on their wedding day? Some couples have gone so far as to completely step into the movie by creating a complete fairytale world for the wedding; from Alice in Wonderland, The Little Mermaid and Aladdin to Charlie and the Chocolate Factory, mimicking some of our favorite fairytale movies has become quite popular. With fairy lights, sparkler wands, special LED lighting, ballroom venues, gardens, chocolate fountains and tables full of Willy Wonka sweets, a fantastical theme will ensure your wedding day ends with a poof of smoke.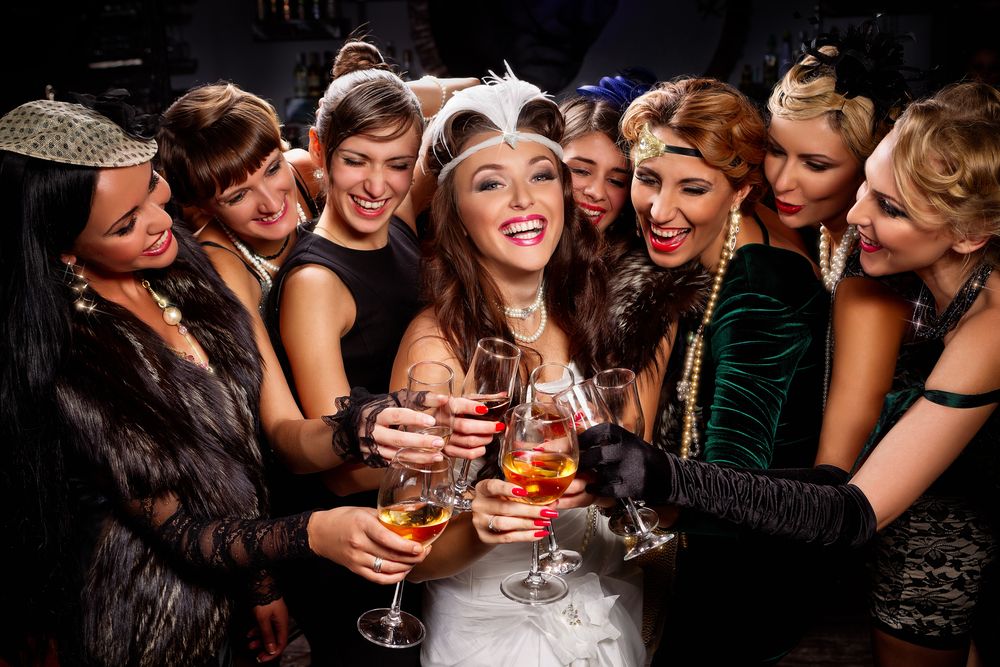 Gatsby
How do we get away with nostalgia, without being too vintage-y? How about opting for a Gatsby theme instead? Take a trip back to the 1920s and give your wedding a flapper-like feel, complete with fur stoles, pocket watches and pearls. Incorporate a Gatsby themed photo booth, some groomsmen flasks, and to top it off, a gold wedding cake. This theme has become popular over the years and what is so great about it is its flexibility. Whether you want to wear a feathered hairpiece or a cloche hat, there are so many ways a bride and groom and their guests can dress for this theme without feeling "old". It is a great theme full of fun and exciting options. We also recommend using sparkly linens, blacks and golds, and art deco details everywhere!
Rustic
More and more couples have been wanting the barn-style wedding, which in turn has made the rustic chic theme very appealing. Whether they're going full blown country with the mason jars and burlap runners or incorporating more formal decor with gorgeous farmhouse tables and chiavari chairs, these rustic style weddings have been requested more so than not. Venues might include outdoor tents or beautifully lit barn houses enhanced with candles and tealights. So put your heels up and grab your cowgirl boots, it's time to square dance.