I see it all the time - couples sharing their most intimate moments with the whole world through their social media, and to be completely honest, I absolutely love it! It's such a powerful way to take individuals from all over the world and connect them through the love-filled celebration of marriage. Can you believe the relief a young bride or groom must have when they see that someone just like them had a difficult time with their future in-laws? Or when a bride can't fit in her gown the night before her wedding and she see's your advice to oil up and shimmy on in?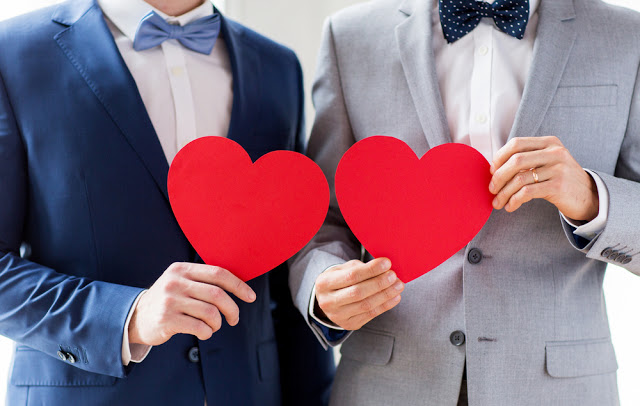 Even more than seeing stories, I love the fact that I can help in the strangest, sometimes comedic, but always honest ways. This led me to think about some of the more serious troubles that couples go through before their big day. I see posts from same-sex couples that have had troubles when it comes to inviting their old-school grandparents to their wedding. I want to share my thoughts on how to go about the whole process- the initial invite, acceptance, and even rejection.

When it comes to marrying the love of your life, there's literally nothing that can stop the excitement festering inside of you - but upset grandparents get pretty close to shutting that party down. For same-sex-couples, grandparents tend to enjoy crashing that party before a wedding invite even hits their doorstep. So, what are you to do when you're scared of inviting your grandparents to your big day?

Here's how I see it. Your grandparents are old fashioned, I get it. But times they are a changin', and if they haven't already, they need to adjust to what the world is NOW. By all means, they can proceed to live in their little bubble, but they can't expect you to refrain from popping it. If it's the fear of rejection that is scaring you from inviting them, that is perfectly understandable. But honestly, if your grandparents love you, they will be able to shove the irrelevant shit aside and support you regardless.

Now, when it comes to HOW to invite them, I have a few ideas. If you are fearful to speak to them in person, consider writing them a letter, or email if they're a computer savvy whippersnapper. Express yourself truthfully and genuinely, and hope that they understand that no more than they chose to be attracted to people of the opposite sex, you didn't choose who you fell in love with. Let them know that you're happy and that you love them dearly - this is who you are and shouldn't change their outlook on you or your relationship with each other.

If your grandparents decide not support you and decline your invitation, breathe - you will be OK. Yes, it will hurt, but just as you asked them to respect your opinions, you must practice what you preach. Just remember that through it all, you are not alone, AND you are still marrying the love of your life.
Whether your grandparents accept to be a part of your wedding or not, be courteous and send them a Save the Date. At least you can sleep well knowing that you did all that you could. It helps to share your story and see that there are couples going through similar situations, and that's what I'm here for. So come one, come all. We're in this together. #GirlPower