When there are so many colors - and so many variations of so many colors - it can be hard to decided on which colors look best together and still satisfy your specific tastes. The best combinations of colors you can utilize for your wedding day are RIGHT HERE and ready for you.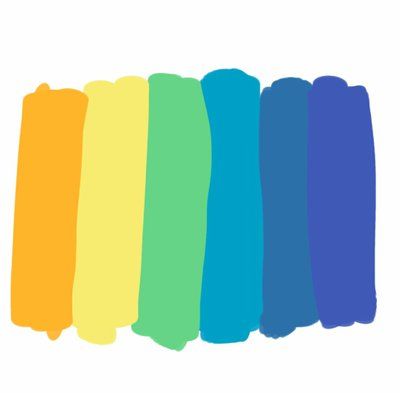 Let's start with the more neutral colors:

White obviously goes well with everything. Some of the best colors to pair it with are blue, red and black. If you are into the earthy tones, beige goes best with colors like brown, blue, emerald, red, black and white. Light brown looks awesome with blue, green, creamy white, red, baby yellow and red. Brown looks awesome with cream, green, bright-cyan, pink and of course beige; and dark-brown can work with cyan, lime, lime-yellow, mint green and purple-pink. Oh yes, and olive colors run best with browns or orange.

Then we have black and gray, which you would think go with everything. Gray works great with bright and flush colors like red, fuchsia, pink, violet and also blue if you're going for a cooler vibe. Black is universal and can look elegant with any combination but orange, white, pink, leafy green, red or yellow always seem to pop.


Now for the bright colors:
Electric colors work well with golden-yellow, different shades of brown, gray, or silver in order to neutralize it. Pink goes with olive, white, brown, mint green, gray, light blue and turquoise while Fuchsia looks awesome with gray, lime, yellowish brown, mint green and brown. Lemon-yellow is bright and fresh and looks great with blue, cherry-red, brown, and gray. Green can work well with colors such as orange, yellow, golden-brown, brown, cream, gray, black and creamy-white.Turquoise is such a vibrant color that pairing it with others like yellow, fuchsia, and cherry red can really make it pop or brown, cream, dark-violet will neutralize it. Red always looks nice with white, green, blue, tan, yellow or black.

Lastly, some random colors:
Reddish brown, when you say it it sounds ugly, but paired with blue, pink, green or purple this can be a nice palette. Pale yellow- or what I like to call baby yellow - looks best with gray, fuchsia, brown, blues, reds, and purple while the more golden yellows compliment browns, grays, black and reds. Everyones go to wedding color always seem to be lilac - me personally I don't like purple - but lilac matches nicely with dark violet, orange, olive, pink, yellow, gray and white.


So you see, there is always a way to make any variation of a color work! Just go with what you feel works best for you.