Let's face it, when you shop for ANYTHING thats clothing, you never want just ONE THING. It's "OMG I LOVE that dress, but I really like that sweater too!" or "That floor length pullover is my favorite but I want that jumpsuit"; and many times these are superseded by "but I can't buy both."
Am I wrong?!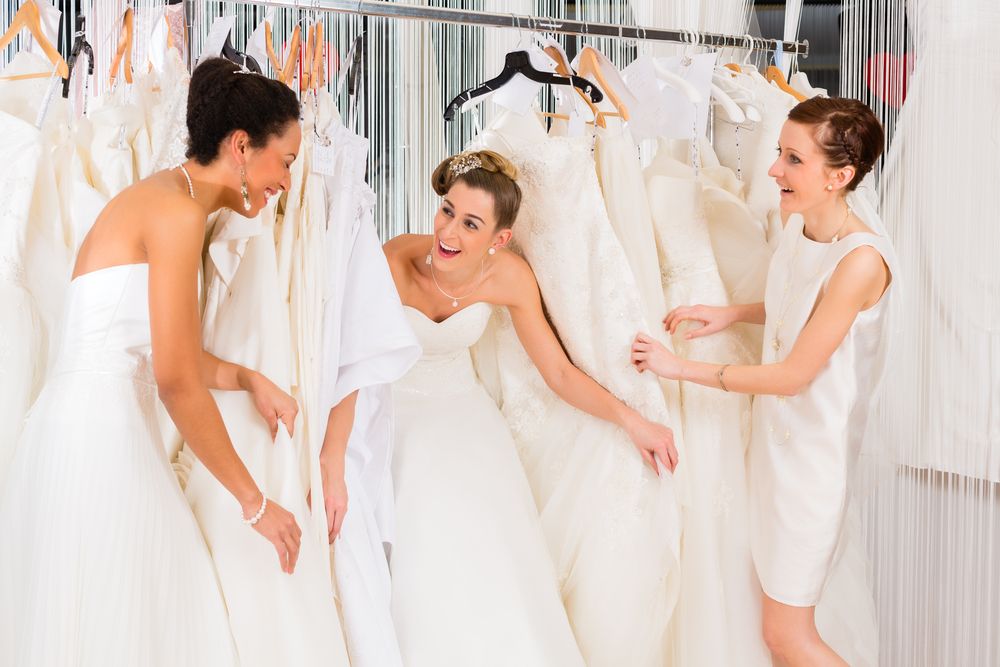 Let's face it, every bride would come out of the bridal store with 2 or 3 gowns if they could. In this case, Two-in-One Wedding dresses are our saviors. I don't care what anyone says; if I can go from being a wedding princess at the ceremony to a wedding diva at the reception just by removing or adding an item of clothing, I'm GOLDEN.

By all means, slay me with a 2-in-1.
Convertible dresses are becoming more and more in demand as they provide both a formal gown for the ceremony and a more realistic or "easy to dance in" reception ensemble. With a "twofer" deal that doesn't require you to sacrifice a shred of elegance for the sake of convenience, there's no other way to describe this wedding magic except, WINNING!


There are several options when it comes to these "Transformer Gowns"; from pullover blouses to removable skirts. You can get creative and really enjoy being comfortable all day and night in your wedding attire. One of my personal favorites is the 'Dress meets Jumpsuit' combo; combining a removable skirt to hide your pantsuit as you strut down the aisle to claim your man, and then the moment you dance off to the reception, away with the skirt and - POW! - you have a chic and stylish look.
Convertible dresses are not limited to REMOVING items of clothing, you can actually ADD pieces to your gown as well in order to turn it into a more casual frock. Consider adding a colorful tulle skirt over your slim, low-cut wedding dress. Maybe a peplum blouse or a floral tulley top over your strapless gown will serve you well. Hey, there are even some dresses that allow you to completely remove the bottom third portion of it to transform into a cocktail dress.
Whatever you desire, the options are endless and limited only by your imagination when it comes to these terrific twofers. They give a whole new meaning to the phrase "uniquely you", don't you think? You've now become a real-life Transformer...so embrace your soul blessing convertible dress, Bumble-Bride.