Nothing says "SUMMER WEDDING" like getting married on the Fourth of July!
Whether red, white & blue are your favorite colors or the Fourth of July is your favorite holiday, it's time to embrace the tried-and-true color scheme.
So what sort of elements do you combine to make your Fourth of July wedding really spark? Ummm, Fireworks? Duh... oh and Sparklers... duh duh. You don't want to skip out on these items if your theme is an Independence Day wedding! Not only are they exciting and add flare to your wedding, but they make for AWESOME photos!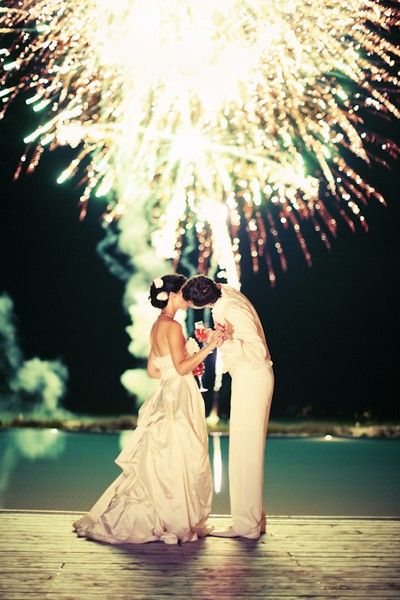 How about going the extra mile with your caterers and communicating your theme to them so they can coordinate the food? Don't you want to present red cocktails and various beverages utilizing the color scheme? Maybe throw some blueberries and rasberries on a garnish sword and stick it in every champagne flute. You could even rent Margarita or Frozen drink machines that can be color coordinated and then display the glasses with colored sugar rims! Yum!!... Just some little details that can really amp up the theme.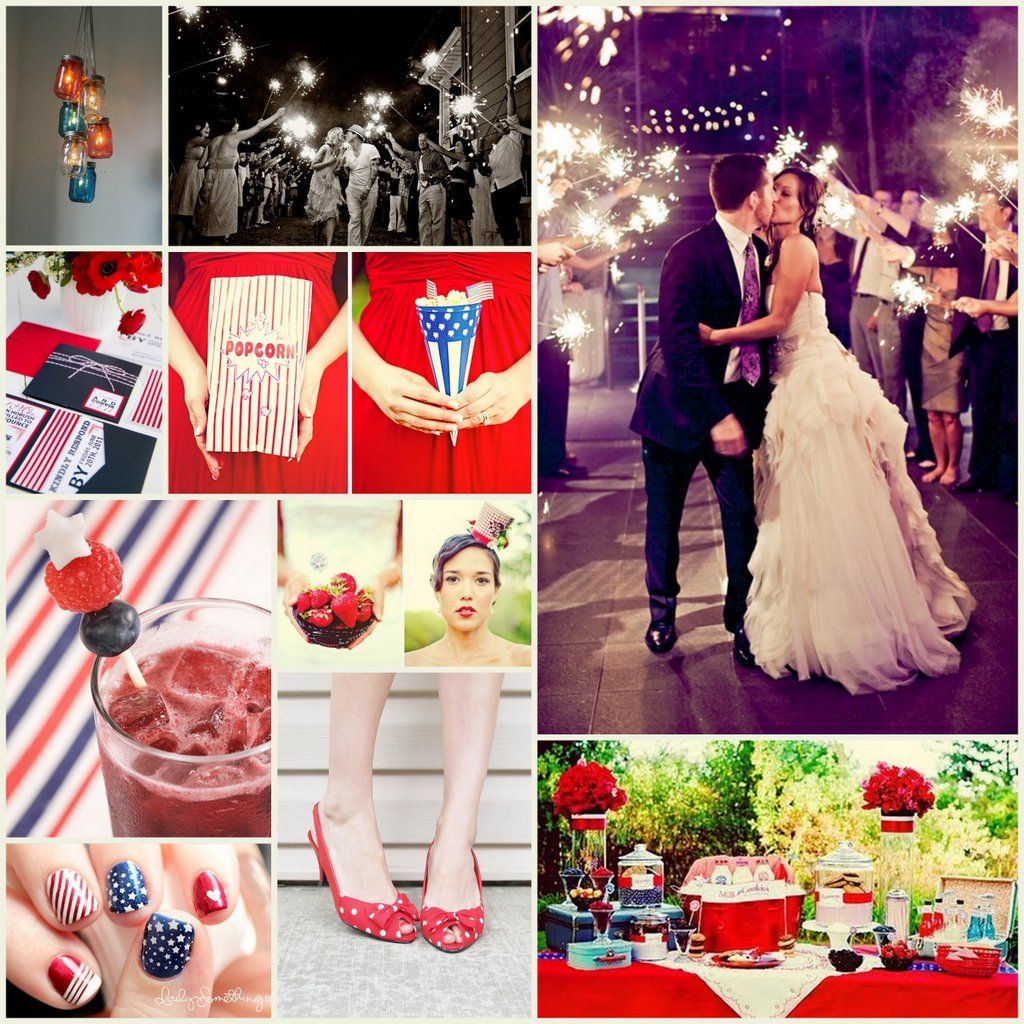 An Independence Day wedding theme isn't too difficult to play up if you stick the those three patriotic colors, sparkly things, and stars and stripes! You don't have to go as far as putting red and blue on your dress, but maybe your bridesmaids can dabble in a little patriotic spirit with their dresses or the Groomsmen can have colored bow ties!! That would be really cute!