How many of you agree that on your wedding day, it should be "all about you?" How many of you think the spotlight should be on you, the bride or groom, and no one else? I used to believe so also. That was until my best friend's boyfriend, Mark, approached me with some real shit. In the midst of planning my own wedding day, he told me he was planning to ask Jessica to marry him. Of course I was ecstatic, and could not wait to hear what kind of proposal he had whipped up to surprise her with. I stared at him waiting to hear it, and all that dispersed from his tongue was "I need help."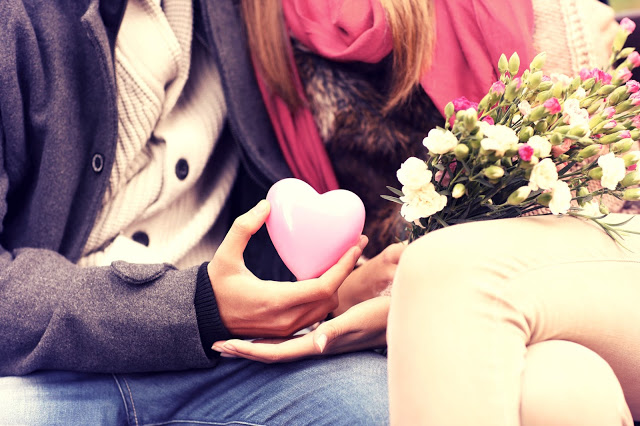 I knew it, I knew he was going to need my assistance. And at the time of my own wedding planning? My excitement kind of turned into irritability. Was I annoyed? Sort of. I felt like he was trying to steal my spotlight, even though deep down I KNOW that wasn't the case. Jessica is my best friend, we're damn near sisters and I would honestly GIVE her my spotlight just to see her happy; it was only right I take time out of planning my dream wedding to make sure her proposal is everything she ever dreamed of. She being my maid of honor, and her boyfriend being my fiance's groomsmen, I came up with a perfect proposal that Jessica would die for.

My wedding day came around, and everything turned out beautiful and elegant. We wed, we danced, we ate food and I got to experience the spotlight I thought I deserved for my big day. Then it came time to toss the bouquet. My bouquet consisted of Jessica's favorite red roses. I had all of the guests, bridesmaids, and my maid of honor gather behind me. As my back faced them, I acted as if I were going to throw the bouquet, but then paused and queued the DJ to play Mark and Jessica's song. Then I turned around and walked towards her.
Her forehead scrunched, she seem confused. You could sense she noticed the song, and looked at me with curious eyes like "What the heck are you doing?" I approached her, handed her the bouquet AND the spotlight. Then I spun her around to see her knight in shining armor, Mark down on one knee. Instantly, her hands found their way to her face, and all of the guests "wooed" and "awed." Mark made his speech and proposed to Jessica amongst her closest family and friends, and she accepted gratefully with joyous tears. If that's not perfect proposal, what is?