Where have I been this whole time?
Why am I JUST finding out about this?!

So I came across these ridiculously cool wallpaper cakes on Instagram and HAD to look into it some more. The best part about it is you can easily DIY! The first time I saw this wonderful idea, it introduced me to a whole new world of cake making! This beautiful display from Designer and Baker Alana Jones-Mann immediately caught my eye: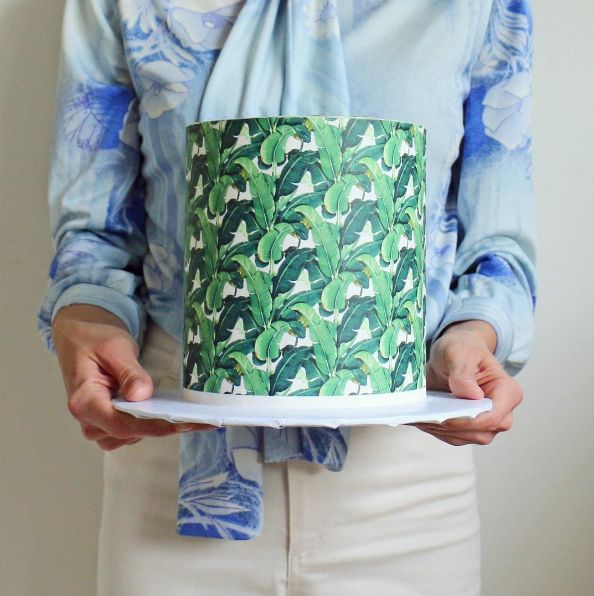 What's even more genius is Alana took a mid-century, old hollywood glam design and combined it with a modern style cake. What a combination, don't you think?
Those Banana Leafs are really something.
If you are trying to make your own wallpaper cake, it's really as easy as wrapping a plain, white frosted cake in the edible wallpaper sheet of your choice. There are several sites where you can order the sheets online, whether you want a customized sheet or a pre-made design. Many bakeries offer edible printing services where they can print out your very own image for you.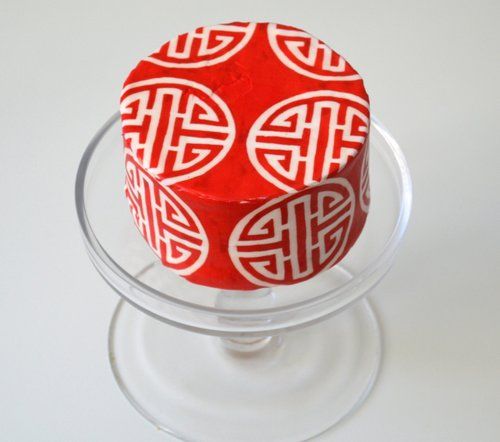 One Pastry chef, Stephanie Nass, offers her pre-made edible sheets in various patterns - including this beautiful Beijing design above - on her website www.chefanie.com.