Around this time last year, I was at my good friend Sarah's wedding making quite the scene at the front of the aisle. When she got engaged on New Year's Eve we spent the night celebrating with laughs, love, and lots of champagne. Needless to say, the last thing I was thinking about was how my nose would hold up at her autumn wedding in the coming year.
As one of her closest friends, I was honored to help her plan the big day and join her down the aisle as one of her bridesmaids. Living in the heart of Los Angeles, Sarah had a difficult time finding the perfect tree covered venue that would bring out the beauty in her autumn wedding (though autumn, well any seasons for that sake, is simply an urban legend to us Angelinos) She searched far and wide, well, all the way down the 405, until she found the PERFECT location at MountainGate Country Club. And to be honest, she really did find the most perfect venue ever, hats off to you Sarah.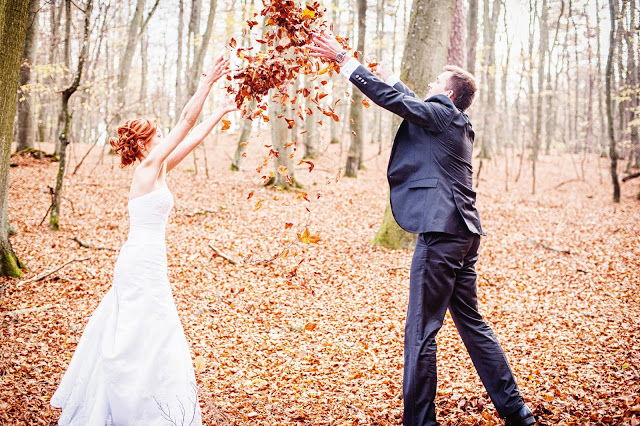 As the big day approached, we spent countless hours celebrating and preparing for the wedding of the year (in our book at least). Dresses were fitted, cakes were tasted, flowers were plucked, the whole shebang - until finally the day was here. The festivities went as many wedding mornings went - we all gathered in the morning to get our hair and makeup done and the mimosas started flowing. Now, usually when I drink I get a little bit stuffy - not a big deal, I'm used to it. But today was different - my eyes were burning and my nose would not stop running! Everyone just thought I was an amazing heart-felt friend that was overcome with emotion, and not that I'm not a good friend, but this wasn't the case. I had allergies - bad ones.

Because we were indoors while we primped and primed, my allergies weren't too bad, so I sucked it up, well sniffed it up, and continued along with the wedding festivities. Our hair was coiffed, our makeup - flawless, we looked good, real good, and ready to get our girl married! The band played, and we walked down that aisle like we were born to - and that's when all nasal broke loose. The beautiful trees that created the mesmerizing wonderland-esque arbor for my friends to wed under was the bane of my existence. Each branch was covered in little balls of evil that decided to start a war on my sinuses as soon as the cellist stroked the first chord.

Long story short, I was a sneezing, sniffling, mess of a bridesmaid throughout the entire ceremony.
Luckily, everyone is fully stocked with copious amounts of tissue and handkerchiefs at weddings..go figure. By the end of the ceremony someone's random Aunt Betsy from Wherever U.S.A came to the rescue with some Claritin. I picked up a glass of champagne and knocked those little pills back and enjoyed what was left of the wedding.

Did you know there are allergy forecasts? Seriously, there are websites you can go to and see if there is a high chance of pollen and other allergens on any given day. If I had known about this before Sarah's wedding day I probably would have planned accordingly! Moral of the story, prepare for everything, and I mean EVERYTHING.