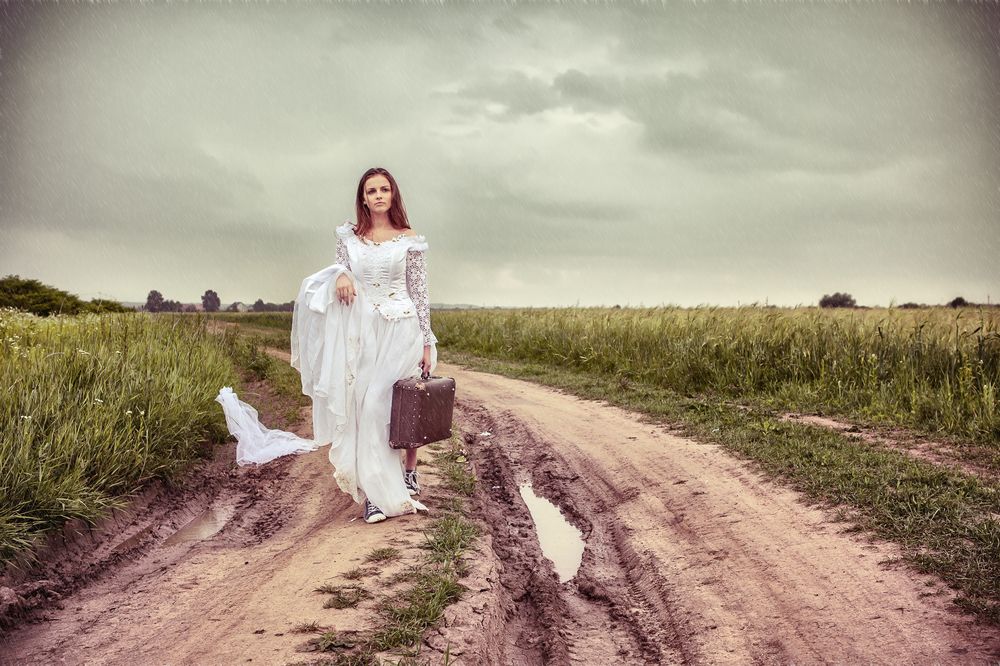 We've looked into some celebrities who are engaged but have yet to be married. Not a big deal, right? Most of the time the delay is because of planning complications or set backs with caterers or venue arrangements.
Unfortunately, this isn't the case for ANY of these couples. Some of these couples have been engaged for years already and haven't so much as discussed what type of flowers they like or themes they want to explore. We're all wondering; you put a ring on it already, so how long before you jump the broom?
We'll begin with the less disturbing lengths, I mean just over a year isn't THAT long, is it?


Charlize Theron and Sean Penn (Engaged since: December 2014)
Battling marriage rumors forever, we're not even sure if Theron and Penn are even still engaged, which would be a horror movie since they would make BEAUTIFUL babies!! Supposedly, they ARE split up, but we hope they get back together! What do you know?!

Kevin Hart and Eniko Parrish (Engaged since: August 2014)
"On this perfect day I chose to make the most perfect decision". Kevin, Kevin, are you sure? Because we see that it took you over a year to decide on a wedding date; and are to be married two years after your engagement in August of 2016. We can't wait to hear about this one in a few months!

Courteney Cox and Johnny McDaid (Engaged since: June 2014)
While everyone thought these two were going to tie the knot quick, it turns out they actually called off their engagement in December of 2015 because they couldn't come to an agreement on where to live, UK vs. Los Angeles. Um, really? If ya'll rich MF's don't buy a home in UK and a home in LA and call it a day. Rumor has it that they are trying again, since March 2016, but Cox hasn't been caught wearing her ring.

Christina Aguilera and Matthew Rutler (Engaged since: February 2014)
After a romantic, Valentine's Day proposal, a new home, and the birth of a baby girl, we'd hoped these two would start planning their wedding. But according to Christina, she's "not in a rush to set a date" while her hands are full. "Our love is secure enough that we don't need a wedding to prove our love and commitment." **Clap Clap Clap** You go girl, two years later and going strong.

Hayden Panettiere and Wladimir Klitschko (Engaged since: October 2013? Maybe.)
There were rumors in April 2013 that the pair were engaged, but it wasn't until October that Hayden announced she was in fact engaged to Wlad. No one knows when the Save the Date is for this couple, but after a baby girl, postpartum depression, and an ugly divorce going on between Hayden's parents, it doesn't seem like the couple is in any hurry.

Olivia Wilde and Jason Sudeikis (Engaged since: January 2013)
After having their first son, Otis, in April 2014, the "Goldie and Kurt of Brooklyn" seems to be enjoying parenthood while taking their time deciding on a wedding date. Apparently, unless weed becomes legal in every state, Sudeikis jokes they won't get married. He's lucky his wife has a good sense of humor.


So what are all of these famous fiance's waiting for? They're rich, they're famous, they have everything they ever wanted. If anyone has the answers, let us know! Or if you have the skinny or any dirt on these couples, let us know! You know we love a little gossip!