Choosing the right wedding cake is probably one of the most delicious decisions you will make while planning your wedding. I mean, you get to go to a bakery with your fiance and stuff your face for a couple of hours.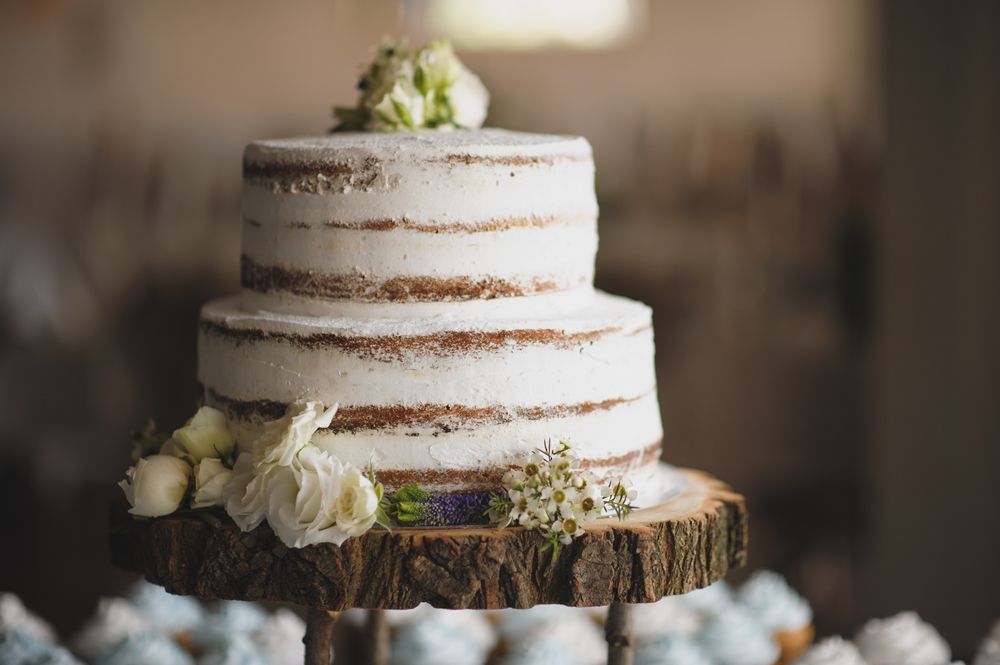 Buttercream, mousse, red velvet, the flavors are endless. But what happens once you pick out that perfect flavor. What will your cake look like? Will it incorporate your personalities? Does it have to match the theme of your wedding?
Naked cakes are a very popular style that you can find all over wedding blogs and Pinterest. But there are some things to consider before deciding on this trendy treat.
Naked cakes are not frosted, hence the name. Because of this, they will dry out much quicker than a cake with frosting. This must be taken into consideration or else you will be biting into a nice hunk of cardboard. To avoid your cake drying out, it must be baked, assembled, and decorated very close to the time it will be served.
This leaves more room for mistakes and can add more stress to your wedding day as you won't have your cake ready and waiting!
Make sure you have gone over these details with your baker and that you both understand the differences that occur when you choose to serve a naked cake. Once you have gone over the logistics, decide how you want your naked cake decorated. I'm always a fan of cascading berries and foliage, but that's just me.
A naked cake like this is a blank canvas so the possibilities are endless when it comes to decorating!