Why do we only ever hear about the "Celeb-Celeb" marriages and drama, but the "Celeb-Ordinary" marriages never make the cut? I guess it IS more fun to indulge in a magazine that talks about how Brad and Angelina's 6 children created her wedding veil than it is to read about our favorite famous hunk and his boring, average Joanne wife - or is that a little harsh?
Did I just call myself boring? Because I mean technically I AM the average Joanne also.
What makes celebrities so "EXTRA-ordinary", anyway?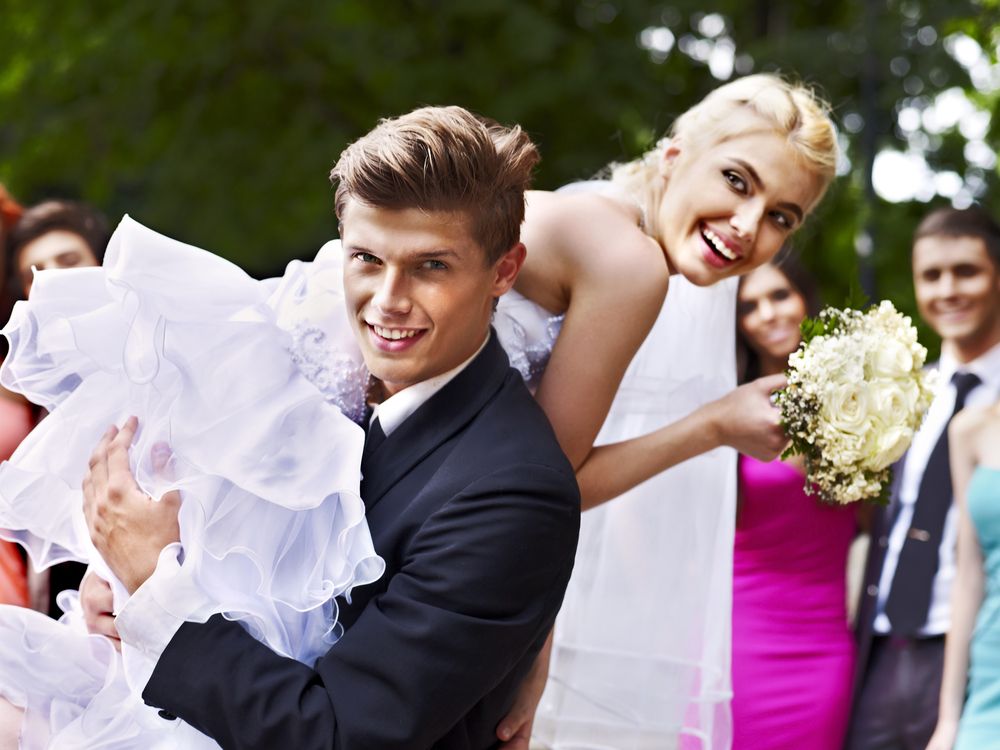 Anyway, we found some of your favorite celebrities who are married to ordinary folks and are probably just as happy, if not happier, for it! It seems like it'd be a healthy balance of fame and norm, don't ya think?


The "Devil Wears Don Gummer" Meryl Streep & Don Gummer:
Probably the strongest marriage in the Hollywood world, Meryl and Don met through Streep's brother. They have lasted 36 years despite nasty rumors about affairs. What's kept them afloat? Their love and trust, and apparently they've stated "the ability to shut up every now and then" helps.
"Soul mates" Matt Damon & Luciana Barroso:
The couple found each other behind a Miami Beach bar that Luciana was tending, when Matt was hiding from the paparazzi. With 3 kids of their own, and one from Luciana's previous marriage, these two are going stronger than ever with their "two week rule"; Matt isn't allowed to be away from the family longer than two weeks at a time.
The "Talented" Reese Witherspoon & Jim Toth:
Jim came to Reese's rescue apologizing for his friend's drunken endeavors of hitting on Reese repeatedly. Toth is actually the head of the talent agency that represents Witherspoon. They've been happily married with son, Tennessee, for just over 5 years now.
The "Tatted" Julia Roberts & Danny Moder:
Having met on set of The Mexican, Danny was a married cameraman, whose marriage was already on it's way out the door. Supposedly, Julia had nothing to do with his divorce mid-2000, but we think she had a LITTLE something to do with it, I mean come on, she's Julia Roberts. The two of them got one another's initials tattooed on their lower backs two months before they got married in 2002. I'd say they BETTER be happily married…
"My Bosses Daughter" Tobey Maguire & Jennifer Meyer:
While working on Seabiscuit, Tobey ran into Ms. Meyer, and fell in love. Jennifer is actually the daughter of Tobey's boss, Ron Meyer - aka the Almighty King (President) of Universal Studios. They married in 2007; Talk about scoring big. I wonder a horse and carriage came into play...No, but really they are very hush about their relationship aside from the gushing from Meyer about Tobey's amazing Spidey-Dad skills.
"Love Shorties" Tina Fey & Jeff Richmond:
They met in 1994 working at an Improvisational Theatre in Chicago and dated 7 years before getting engaged. Maybe Jeff, who is a composer, was waiting to see if he'd get a little taller or something; seeing as this couple might be the happiest, shortest couple in Celeb-Ordinary marriages. Jeff stands a whopping 5'0 while Tina is just 4 inches taller than him; at least she probably didn't need to wear heels on her wedding day. They are clearly a happy couple and have one daughter, Alice… Who will probably stand 4'5 at her peak. :-D Jk. Little people gotta stick together.
"The Break Up" allowed for Vince Vaughn & Kyla Weber:
Though Vince had his time with Jennifer Aniston, they seemed to live up to the title of their popular movie "The Break Up". This gave Vaughn the chance to meet Kyla, who is a Real Estate Agent from Canada. She certainly sold him on HER real estate. :-D No? Too much?



There ya have it! The couples that dodged the red carpet! Personally, I love ALL of those actors and their humble personalities. If you step back and take a look at EACH of the celebrities I just mentioned, each one of them has an amazing personality that is modest and seemingly selfless! Hmm… I wonder if their ordinary-others have something to do with that?! Keeping them down to earth?