We understand you are very nervous and excited about our engagement and may be questioning what you can do to help. We're here to tell you have one very simple job; to display proper father of the bride or groom, and mother of the bride or groom, etiquette.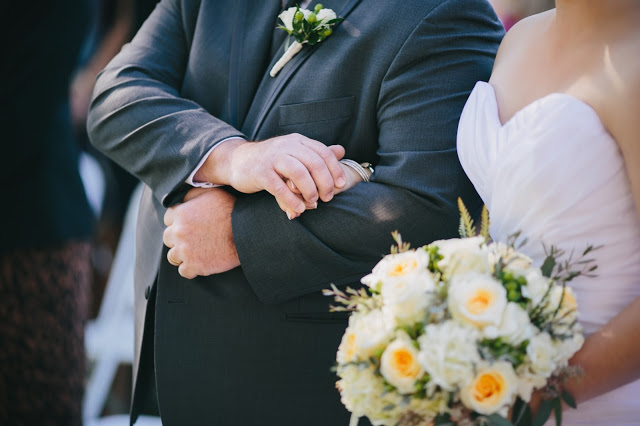 To the father of the bride (aka FOB):
Your duties include, but may not be limited to traditionally paying for the wedding (at least part of it if not all of it), walking your daughter down the aisle, making a speech, dancing with the bride, and being a prime host. Oh, and try not to create a d**k measuring contest between you and the FOG; remember, it's about the bride and the groom, not you.
To the father of the groom (aka FOG):
Your effective duties include supporting your son, reassuring him, and being a low key host. Do your bit to greet the guests, calm any nerves, and not be a damp squib by trying to outshine the best man. We all know it's not easy to take a backseat to the best man at your own son's wedding, but pop's you've got to hold your tongue.
To the mother of the bride (aka MOB):
You know the phrase "Jesus, take the wheel"? Well, we're changing that to "Mommy, take the wheel." We need you to assist with everything from scouting out reception sites and vendors, bridal gown shopping, guest lists, finding the perfect MOB dress and syncing with the MOG to match your elegance, and helping plan the bridal shower to hosting, greeting guests, supporting and reassuring the bride, and just being a mom.
To the mother of the groom (aka MOG):
Most likely, right now, you are viewing your son as the 5 year old who used to cling to your arm when you took him to school. So this is touchy for you, but your duties are similar to the MOB, just on your side of the family. Offer to help the MOB and the bride with any of the tasks, consult with the MOB on the wedding day outfits, plan and host the rehearsal dinner with the FOG, and simply be a mom; because let's face it, every groom becomes a mama's boy around this time.


So you see, these duties are fairly easy, give or take a few, and there may be more or there may be less to come. BUT NOWHERE within these duties does it say "embarrass the bride" or "embarrass the groom".
So please, we beg you, don't get so terribly drunk that we find the FOG and the MOB in the back kitchen making out while the FOB is sweeping the MOG off of her feet, literally, to "you ain't nothing but a hound dog" on the dance floor.
Please, please, don't embarrass us. We absolutely love and adore you.
Love,
The B & G