This is not just a huge day for the bride, it's also one life changing moment for every man, and he wants to look his best, too! The Wedding Expert teamed up with one of our very own Dapper Dan's to give you the lowdown on suit do's and don'ts, so that your groom will look great on his wedding day, too!
We've provided a bit of a checklist for your well-groomed grooms: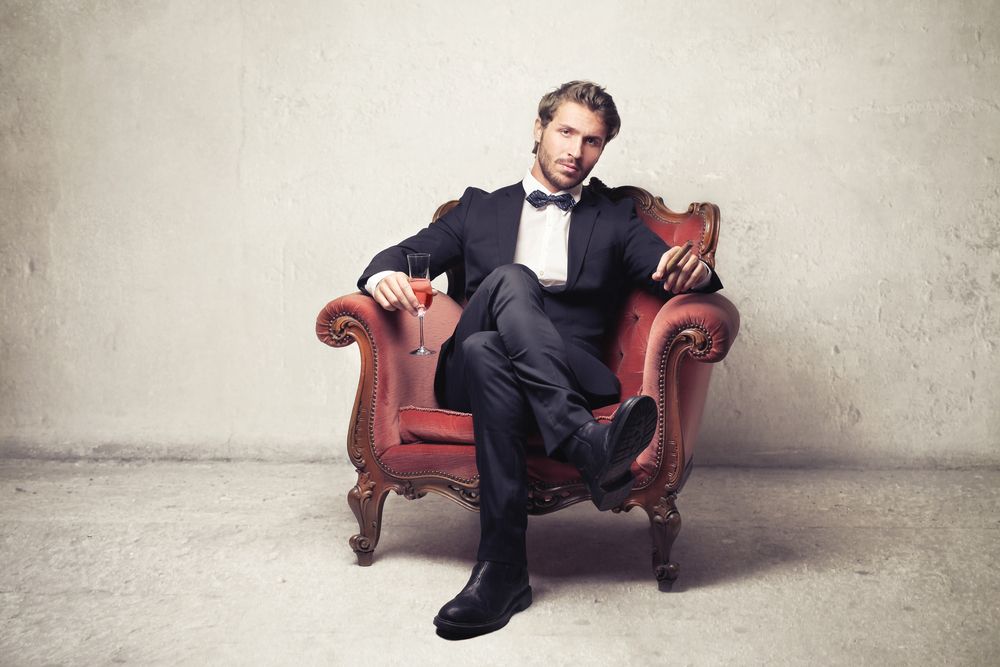 1. First and foremost, when you are selecting your tailored or off-the-rack suit, it is crucial to consider your body type. Your build and proportion is what you are going to base your entire look around.
2. When it comes to colors or tones, we recommend keeping up with the season's trends. Of course, you can never go wrong with the classics such as black, navy or grey; but sometimes you want to have a little edge and experiment with earth tones. Nevertheless, one key to remember is to make sure the colour compliments your skin tone.
3. Honestly, a narrower lapel is very stylish and trendy. While the narrower lapels are fashionable, mid-size lapels offer a timeless look and wider lapels bring forth a bit of traditional. Buying a suit off the rack can make it a bit more difficult to find your desired look when searching for all the right things. If you get a tailored suit, you have the ability to choose the lapel width you desire.
4. In our opinion, shoulders should be form-fitting for any formal affair, however, some may choose to partake in a wider shoulder for comfort.


5. Unless you are planning to go with a doubled breasted suit jacket - or you are English :) JK! - we recommend a suit jacket with a single vent.
6. Pocket squares add a pop of colour to your suit, but we are seeing more and more patterns and textured fabrics come into play as this trend has slowly made its comeback. Have fun with this, but make sure everything works together; this part can really add a dash of "uniquely you" to your overall look.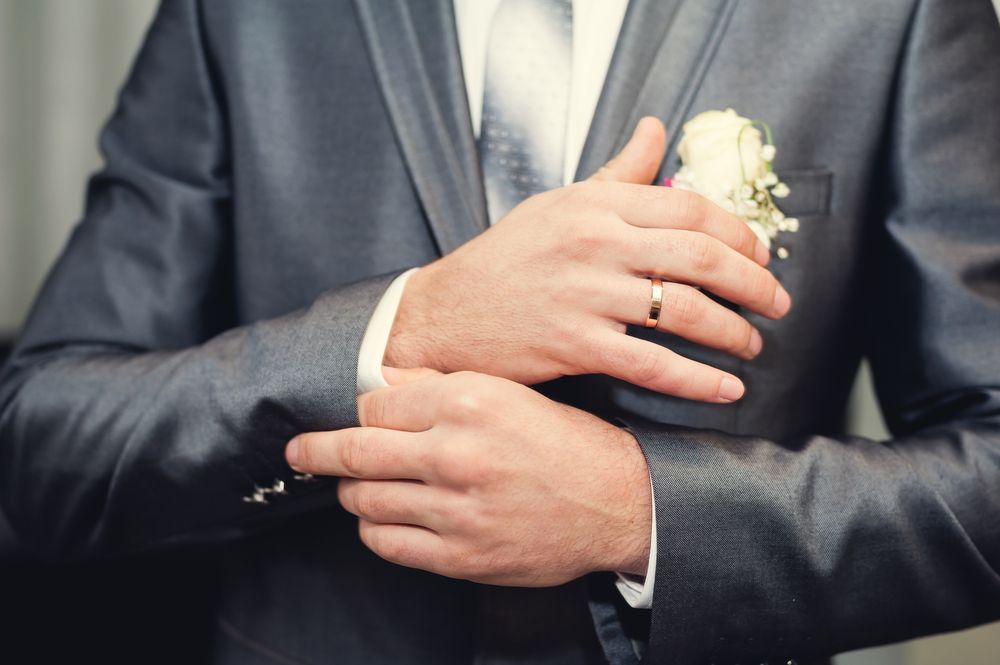 7. Personally, I like a little cuff.. but there is no rule to whether or not you should show it. If you choose to do so, we say give it about a centimeter of peek-a-boo under the jacket cuff and you're set.
8. Debating whether or not to wear a belt? Eh, we don't care for them. Try to stay away from belts and belt loops on the trousers, but if you must, go with a skinnier bet for style.
So there you have it. Just a few tidbits on how to be dapper on your wedding day. If you'd like to go the extra step with 007 swag, unbutton your jacket before sitting down. That's hot; no but seriously, there is something so appealing about the movement of man unbuttoning his jacket just before he sits. Is that weird; is that a weird fetish? Is it only me?